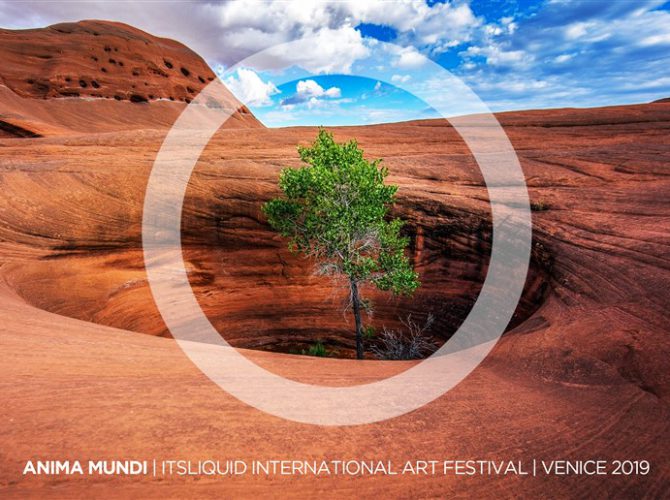 CALL FOR ARTISTS: ANIMA MUNDI | VENICE MAY-NOV 2019
ITSLIQUID International Art Festival
Deadline: June 30, 2019
ITSLIQUID GROUP, in collaboration with Venice Events and Ca' Zanardi, is pleased to announce the open call for ANIMA MUNDI – ITSLIQUID International Art Festival.
ANIMA MUNDI FESTIVAL,
curated by Arch. Luca Curci, will be presented in Venice at THE ROOM Contemporary Art Space, at Palazzo Ca' Zanardi and in other prestigious venues between May and November 2019, during the same period of the 58th Venice Biennale, curated by Ralph Rugoff and organized by La Biennale di Venezia 2019, chaired by Paolo Baratta. 
The Biennale is going to be held from May 11th to November 24th 2019, with the press preview on 8th, 9th and 10th May 2019.
This year, ITSLIQUID Group will host the Osten Pavilion of the Republic of North Macedonia at Palazzo Ca' Zanardi (with a dedicated Press Preview on May 07, 2019).
ITSLIQUID Group will begin a charity initiative aimed to support some of the most important no-profit organizations that are internationally involved in the environmental protection, such as United Nations Framework Convention on Climate Change, Sea ShepherdConservation Society, One Tree Planted, The Ocean Cleanup and Plastic Oceans.
Indeed, they will have some interesting talks during CONSCIOUSNESS and VISIONS, the following ANIMA MUNDI's appointments.
This choice comes from the essence of ANIMA MUNDI in which everything is related to the living entities of the planet. Click here for more information.